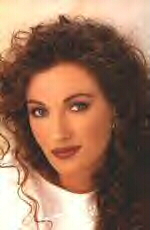 Jane Seymour (Dr. Michaela Quinn - "Dr. Mike")
Born in Wimbledon, England, Jane Seymour made her professional acting debut at the age of 13 with the London Festival Ballet and enrolled in the Arts Educational Trust to train in dance, music, and theater. After one performance with the Kirov Ballet, she suffered knee injuries and her hopes of continuing as a dancer ended. She made her feature film debut in the Richard Attenborough-directed Oh, What a Lovely War and received Emmy Award nominations for her roles in the mini-series War and Remembrance and the limited series Captains and the Kings. She won an Emmy as Outstanding Supporting Actress in a Mini-series for her role as Maria Callas in Onassis: The Richest Man Alive.Among her other feature film credits are Live and Let Die and Battlestar Galactica. She has starred in the motion pictures for television Angel of Death, Matters of the Heart, The Woman He Loved, and Jack the Ripper, all on the CBS Television Network. In 1995, she won a Golden Globe for Best Actress, for her role as Dr. Quinn, Medicine Woman.
Seymour is married to actor-director James Keach. Together, they have six children: his son, Kalen, her three children, Jenny, Katie and Sean and their twin sons, Kristopher and John. They live with the three youngest boys in Malibu, California, and own a 15th-century country estate near Bath, England.
Jane Seymour playes the role of Dr. Michaela Quinn.
---
Joe Lando (Byron Sully - "Sully")
Joe Lando worked as a chef at Vittorio's while seeking acting jobs on the side prior to landing the role of Jake Harrison in the daytime drama One Life to Live.
That led to an assignment as a rather specialized technical advisor, coaching Tracey Ullman and Kevin Kline on how to spin pizza for the film, I Love You to Death.
Joe was born in Chicago, grew up in Prairie View, Illinois, and studied with acting coach Vincent Chase in Los Angeles. His television credits include the films Shadows of Desire with Nicollette Sheridan, on the CBS Television Network, Any Place but Home, and Alien Nation: The Enemy Within. Among his feature film credits are Star Trek IV and Seeds of Doubt. He also appeared in CBS's Guiding Light, in segments taped during a hiatus from Dr. Quinn in 1994, and as a guest star on The Nanny, also on the CBS Network, and The John Larroquette Show. His more recent films include Counterstrike, Killer Flood, Devil Winds, and he was the star and producer of his own TV series, Higher Ground. His birth date is December 9th.
---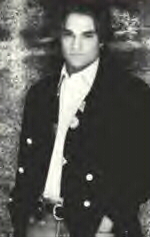 Chad Allen (Matthew Cooper)
Chad Allen has been acting since he was a young child and provided the voice of Charlie Brown in the animated special, Happy Anniversary, Charlie Brown on the CBS Television Network. He then played Zach in the series My Two Dads, David Witherspoon in Our House, and had recurring roles in St. Elsewhere and Webster. He won the 1996 Young Artists Former Child Star Achievement Award.
Allen's television credits also include the films Murder in New Hampshire: The Pamela Smart Story, Code of Vengeance, The Bad Seed, Help Wanted: Kids and A Death in California. He starred in Straight Up, an anti-drug-and-alcohol educational series of specials, and guest starred in the series Simon & Simon, The Wonder Years, Star Trek:The Next Generation, Hunter, and Highway to Heaven. On stage, he starred in the Los Angeles productions of Sister Mary Ignatius Explains It All to You, A Man Called Peter, and Oliver! He co-starred with Jane Seymour in the television film Praying Mantis.
Allen is one of the founding members of "The Creative Outlet Theater", a company committed to providing a "creative outlet" for talented young actors in the Los Angeles area. Through this company, Allen produced and acted in the hit Neil Simon play Biloxi Blues, as well as Scooter Thomas Makes It to the Top of the World.
Allen has worked for such causes as Angels' Flight, M.A.D.D., the American Diabetes Association, and the Autistic Children's Foundation. He was recognized by Los Angeles Mayor Thomas Bradley as an outstanding volunteer for his contributions to the American Cancer Society. He was born in Orange County, California.
His birth date is June 5.
---
Erika Flores (Colleen Cooper, seasons 1-3)
Erika began her professional work with a role in "Danielle Steel's 'Kaleiodscope'". She was also featured as young Arlena Twigg in "Switched at Birth." After making guest appearances in "Step By Step" and "Star Trek: The Generation," Erika got a role that would profoundly change her life.
Erika became Colleen Cooper on "Dr. Quinn," and it certainly became her most memorable and everlasting job. For three and a half seasons, Erika showed us, through Colleen, what's it like to have a broken heart, be held at gunpoint, get a first kiss, face discrimination, and so much more. Opposite series stars Jane Seymour and Joe Lando, Erika held her own by making her portrayal filled with poignancy and realism. However, in the middle of the third season, each cast member was asked to sign a five-year contract. Erika was offered the same salary amount as her TV brothers, Chad Allen and Shawn Toovey, but her father/agent felt that the amount was unfair. Erika could not renew her contract for that reason and was abruptly replaced by Jessica Bowman.
Since that time, she completed her schooling and has continued to keep her portfolio up to date. However, she has not appeared in any movies or made any TV appearances. It's TV's big loss of a great talent!
---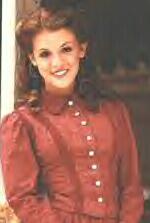 Jessica Bowman (Colleen Cooper, seasons 3-6)
Jessica Bowman, who joined Dr. Quinn, Medicine Woman in January 1995, was formerly a regular in The Road Home, on the CBS Television Network, and starred in the Hallmark Hall of Fame presentation of The Secret. She has also guest starred in the series NYPD Blue, Baywatch and Boy Meets World.
Bowman won Best Performance by a Young Actress in a Dramatic Series at the 1996 Young Artists Awards for her performance in Dr. Quinn and was nominated for a 1997 Hollywood Reporter Young Star Award. She was born in Walnut Creek, California. Her birth date is November 26.
---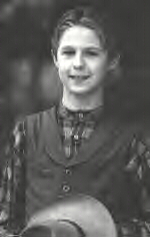 Shawn Toovey (Brian Cooper)
Shawn Toovey's television credits include the films' A Seduction in Travis County, on the CBS Television Network, In Broad Daylight and Bed of Lies. He also appeared in the CBS mini-series The Fire Next Time with Craig T. Nelson and Bonnie Bedelia.
For his performance in Dr. Quinn, Toovey won the 1993 Youth in Film Award as Best Actor in a Dramatic Series (Age ten and Under), the 1994 Spirit of the Prairie Award, presented by the governor of his home state of Nebraska, and a 1996 Young Artists Award for Best Performance by a Young Actor in a Television Drama Series. He was also nominated for a 1997 Hollywood Reporter Young Star Award.
Toovey and his family are active in children's charities and community service. He has been a long-time friend to a child with cancer through the My Good Friend group, and also contributes his time to the Juvenile Diabetes Foundation, the Braille Institute, Meals on Wheels and various anti-child-abuse organizations.
Toovey was born in Lincoln, Nebraska and lived in Seward, Nebraska until he was four. His birth date is March 1.
---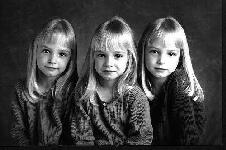 Alexandra "Lexi", Megan and McKenzie Calabrese (Katherine "Katie" Elizabeth Sully
---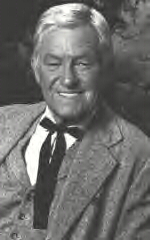 Orson Bean (Loren Bray)
After his show business debut in New York as a stand up comic, Orson Bean headed for Broadway and won a Theatre World Award for his role in Almanac and a Tony nomination for Subways Are for Sleeping. He went on to roles in such feature films as Inner Space, Love Sick, 40 Deuce, Lola, and Anatomy of a Murder. He had a recurring role in the television series The Facts of Life and also starred in the television films Girl in the Song Title, and A Change of Heart. He has guest starred in the television series Murder, She Wrote, on the CBS Television Network, and The Fall Guy.
Bean is also well known to television audiences for his numerous appearances on such game shows as To Tell the Truth and I've Got a Secret, as well as for his more than 200 guest and guest-host stints on The Tonight Show Starring Johnny Carson. He is the author of the books Me and the Orgone and Too Much Is Not Enough, and a humorous cat-lover's book, 25 Ways to Cook a Mouse (For the Gourmet Cat).
He was born in Burlington, Vermont, and raised in Cambridge, Massachusetts. He is part of the L.A. Drama Critics Circle Award-winning Pacific Resident Theatre Ensemble in Venice. Bean has starred in Ensemble productions of such plays as A Christmas Carol and The Playboy of the Western World. His birth date is July 22.
---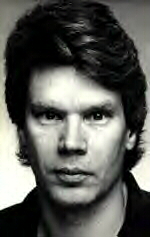 Jim Knobeloch (Jake Slicker)
Jim Knobeloch has appeared in several Off-Off-Broadway productions, including Heaven's Gate, Standstill, and The Count of Monte Cristo. He also toured internationally with Albee Directs Albee, performing in The Zoo Story, The American Dream, and Sandbox, all directed by their author, Edward Albee. Knobeloch is also a founding member of the Mirror Repertory Company. In Los Angeles, he is involved in Theatre West, Actors' Alley, and the Powerhouse Repertory Company. His television credits include the role of D.A. Duncan Watts in the series The Trials of Rosie O'Neill, on the CBS Television Network. He also appeared in the television film Target and guest starred in the series Dark Justice.
Knobeloch was born and raised on a farm outside of Belleville, Illinois, and was graduated from Southern Illinois University with honors and two bachelor of arts degrees, in theater and art. While studying in the master of fine arts program at Ohio State University, he earned his Equity card in summer stock. He helped found the Ohio Repertory Theatre and performed in its inaugural productions of When You Comin' Back, Red Ryder? and A Streetcar Named Desire.
---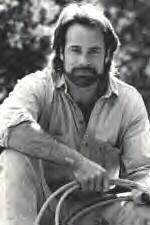 Geoffrey Lower (Rev. Timothy Johnson)
Geoffrey Lower received a Drama Critics Award for his performance on Broadway in Happy Ending. His additional stage credits include The Taming of the Shrew with the Los Angeles Shakespeare Festival and Love's Labour's Lost with the Colorado Shakespeare Festival. His feature film credits include Hook and And the Band Played On.
Lower also played the role of a pompous attorney in the CBS Television Network series The Trials of Rosie O'Neill, which was the closest he has come to fulfilling his initial career ambition to be a lawyer representing his family's construction company. He has also appeared in the series Friends, Hudson Street, and The Naked Truth. After his interest in acting eclipsed his pre-law studies at the University of Nebraska, he studied at the Juilliard School in New York before getting his start in theater.
Lower was born and raised in Casper, Wyoming. His birth date is March 19.
---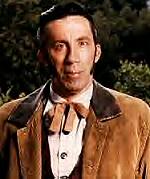 Frank Collison (Horace Bing)
Frank Collison began his career when his actor father and director mother included him in their production at the Tent Theater at Denison University in Granville, Ohio when he was six months old.
He played many diverse roles throughout college and at the American Conservatory Theatre, and is a founding member of the Pacific Resident Theatre Ensemble, which is a winner of the L.A. Drama Critics Circle Award for Continuous Achievement. He starred in the group's productions of The Beggar's Opera and The Merry Wives of Windsor. Collison's feature film credits include The Last Boy Scout, Mobsters, Wild at Heart, Diggstown, Alien Nation, and The Blob. He created the role of Mr. Weasel for the anthology series Inside Out. Also among his television series credits are guest-starring roles in Star Trek: The Next Generation, Night Court, Gabriel's Fire, Cop Rock, and Hill Street Blues.
Collison was born in Evanston, Illinois, and raised in Richmond, Virginia and Mansfield, Ohio. His birth date is February 14.
---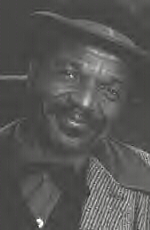 Henry Sanders (Robert E)
Henry G. Sanders began acting as a form of therapy after nine years as a field communications expert in the U.S. Army, serving two tours of duty in Germany, and two in Vietnam, for which he was awarded a Purple Heart and a Combat Infantry Badge.
His therapy became a passion, and Sanders found his niche on the stage. He is a member of the 2100 Square Foot Theater Group of Los Angeles. His feature film credits include Independence Day, Bull Durham, Heartbreakers, Made in Heaven, Endangered Species, and The Boss's Son, for which he was nominated for an NAACP Best Actor Award. Television films in which he has appeared include The Switch, Trouble in the City of Angels, The Johnnie Gibson Story, The Man Who Fell to Earth, Backstairs at the White House, and, on the CBS Television Network, The Atlanta Child Murders. Sanders was born and raised in Houston. His birth date is August 18.
---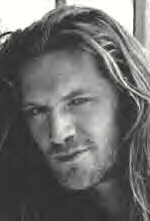 William Shockley (Hank Lawson)
William Shockley's feature film credits include Showgirls, Howling: The Rebirth, Dream Lover, The Adventures of Ford Fairlane, and Robocop. On television, he has appeared in the series Bagdad Cafe with Whoopi Goldberg, on the CBS Television Network, and Good and Evil with Teri Garr, and the Jackie Collins mini-series Lucky/Chances and Lady Boss.
Shockley was born in Lawrence, Kansas, attended the University of Texas, and was graduated with a B.A. degree in political science from Texas Tech University. His birth date is September 17.
---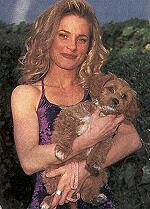 Helene Udy (Myra)
---
Jonelle Allen (Grace)
Jonelle Allen, who is known to daytime television audiences for her role as Doreen in Generations, made her television debut in the children's show The Merry Mailman starring Ray Heatherton. She began her stage career at the age of four in a revival of Wisteria Trees, with Helen Hayes and Ossie Davis at New York's City Center. She received a Tony Award nomination for Best Actress in a Musical and won a Drama Critics Award, a Drama Desk Award, a Theatre World Award, and an Outer Critics Circle Award for her role in the Broadway musical, Two Gentlemen of Verona. She also received a Dramalogue Award for her role in the South Bay Civic Light Opera's production of Man of La Mancha.
Allen's feature film credits include The River Niger, for which she received an Image Award, Hotel New Hampshire, Come Back to the Charleston Blue, and Cotton Comes to Harlem. Among her television credits are starring roles in the series Palmerstown and After Midnight, and the films Black Hope Horror, Penalty Phase, The Midnight Hour, American Women: Profiles in Courage, Sparrow, Legacy of Blood, Cage Without a Key, and Foster & Laurie.
Allen was born and raised in New York. She has just finished writing her first cookbook, based on her grandmother's cooking.
Her birth date is July 8.
---
Gail Strickland (Olive Bray-Davis)
---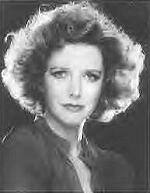 Barbara Babcock (Dorothy Jennings)
Barbara Babcock won an Emmy Award for her recurring role as Grace Gardner in the series Hill Street Blues. She was also a series regular in The Law and Harry McGraw, and has guest starred in Murder, She Wrote, Sisters, The Golden Girls, Perry Mason, Taxi, China Beach, Cheers, and Wings. She starred in the television films A Mother's Instinct, News at Eleven, Quarterback Princess, Salem's Lot, Stranger in the House, A Family for Joe and Steambath.
Babcock's feature film credits include starring roles in Far and Away, That Was Then, This Is Now, The Lords of Discipline, and Bang the Drum Slowly. She has also appeared in numerous regional stage productions.
Babcock was born in Fort Riley, Kansas and raised in Tokyo, where her father, an Army general, was stationed. In her spare time, she assists scientists on anthropological and archeological research expeditions in Africa and in the Amazon jungles of South America.
Her birth date is February 27.
---
Larry Sellers (Cloud Dancing)
Larry Sellers, an actor, stuntman, translator and technical advisor, draws on his Osage-Cherokee-Lakota heritage to serve also as an educator, historian, and historical consultant.
His acting credits include the feature films Wayne's World II, Son of the Morning Star, Quick and the Dead, Revolution, Like Father, Like Son, and Assassination. Among his television credits are the film The Gambler III--The Legend Continues and the series Walker, Texas Ranger, both on the CBS Television Network, and the series Life Goes On, Beverly Hills, 90210 and General Hospital.
Sellers was born and raised in Tawhuska, Oklahoma. His birth date is October 2.
---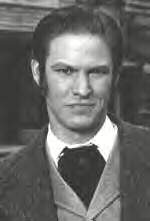 Jason Leland Adams (General George Armstrong Custer, seasons 1-3; Preston A. Lodge, III, seasons 4-6)
Jason Leland Adams has performed in, designed, and/or produced more than 60 plays in regional theaters around the country, and is a founder and former artistic director of the Washington, D.C. Shakespeare Company. During his tenure with the company, he produced six shows that garnered two Helen Hayes Awards and six nominations. He was also the 1991 recipient of the Source Award for his performance in the title role of Don Juan of Seville. He is a member of Actors Leading Actors, a Los Angeles-based theater group, and the Evidence Room, a new experimental theater company.
Adams' feature film credits include The Arc, Buffalo Jump, Black and White, The Privilege Cage, and Vanishing Son. He has also been a scriptwriter for National Public Radio, a copywriter for the Smithsonian Press, and a cabinetmaker.
He was born in Washington, D.C. His birth date is August 18.
---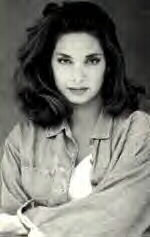 Alex Meneses (Señora Teresa Morales-Slicker)
Alex Meneses has appeared in numerous Los Angeles stage productions and in such feature films as Kissing Miranda, Living in Peril, and Selena. Before joining Dr. Quinn, Medicine Woman in season six, she guest-starred in the series Friends, The John Larroquette Show, and The Untouchables. She was also a regular cast member in the pay-cable series Sherman Oaks.
She was born Alexandra Estella DeAnna Meneses on Chicago's South Side. Her ethnic heritage is Mexican on her father's side and Ukrainian on her mother's. While in school, she spent summers studying at Chicago's famed Second City Improvisational Theater.
After graduation from high school, she received a modeling contract to work in Milan. She intended to stay in Italy for three months, but ended up living there for two years. Returning stateside, she moved to Los Angeles to study acting at the Lee Strasberg Theater Institute.
---
John Schneider (Daniel)
John Schneider, known to television viewers for his role as Bo Duke in the series The Dukes of Hazzard, on the CBS Television Network, recently reprised the role in the television film The Dukes of Hazzard: Reunion!,also on the CBS Network, and appeared in the CBS mini-series True Women as the legendary Sam Houston. In addition, he has guest starred in such series as Diagnosis Murder, Touched By An Angel, and Christy.
On Broadway, Schneider appeared in Tommy Tune's Tony Award-winning musical Grand Hotel, and recently completed a soundtrack album for Breakfast at Tiffany's with Tony Award winner Faith Prince and Hal Linden.
Schneider is also a singer-songwriter who has 11 solo albums to his credit, including a No. 1 album and four No. 1 singles. He recently released Worth the Wait for FaithWorks Productions, a company he founded and dedicated to the distribution and production of quality family entertainment. He is also the co-founder of the Children's Miracle Network, the only annual fundraiser of its kind in the world— all monies raised are given directly to children's hospitals located throughout North America. Since its inception in 1982, the telethon has raised more than $1 billion for hospitals in the U.S. and Canada.
Schneider was born in New York State. His birthday is April 8.
---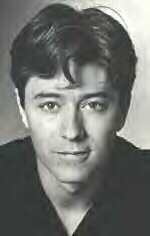 Brandon Douglas (Mr. Cummings, Iceman Cometh; Dr. Andrew Cook, seasons 4-6)
Brandon Douglas thought he wanted to be a lawyer until he landed a role in the feature film Papa Was a Preacher, which was shot in Dallas, where he attended high school. Through a friend's mother, who ran a talent agency, Douglas was given the opportunity to do a cold-reading tape for a Hollywood agency. The tape got him the lead in the television film, Children of Times Square.
Douglas has guest starred in such series as Touched By An Angel, Northern Exposure, and Murder, She Wrote all on the CBS Television Network, Matlock, 21 Jump Street, Life Goes On, Coach, and Beverly Hills, 90210. He was a series regular on CBS's Falcon Crest for a year and a half, then on Ferris Bueller and The Class of '96. His additional television film credits include Not Quite Human and Chips, the War Dog. Among his additional feature film credits are Adventure at Eagle Island and John Avildsen's For Keeps.
Douglas was born in Oklahoma City and brought up in Dallas. His birth date is June 21.