Beth Sullivan
Beth Sullivan is the creator and executive producer of the hit television series Dr. Quinn, Medicine Woman (a co-production of The Sullivan Company and CBS Entertainment Productions). The series has received Emmy, Golden Globe and People Choice award nominations, as well as Emmy Awards for Cinematography, Hairstyling, and Sound Mixing. In addition, the show has attained widespread community acknowledgment, receiving recognition of Native Americans, the Genesis Award for spotlighting animal issues, the Family Film Award for promoting family values, and the Environmental Media Award Finalist Certificate for raising environmental awareness.
Prior to Dr. Quinn, Beth co-created and served as executive story supervisor of Emmy Award and Golden Globe Award winning The Trials of Rosie O'Neill. She brings her interest in true dramas to both prime time dramatic series and movies for television.
In the 1989/1990 season, two of Beth's telefilms that dealt with timely social issues aired on both NBC and CBS. A Cry for Help: The Tracey Thurman Story (starring Nancy McKeon and Dale Midkiff for UTL Productions/CBS), dramatizing the landmark federal lawsuit that resulted in legislation to strengthen police responsibility toward battered wives aired October, 1989. It earned both critical acclaim and the highest TV movie rating of the season. In addition, it received a special commendation from the Los Angeles County Board of Supervisors for its use as a training instrument for law enforcement officers. Beth was also honored for her efforts on behalf of the Los Angeles County Domestic Violence Council. When He's Not a Stranger (starring Anabeth Gish and Kevin Dillon for OCC Productions/CBS) focused on the timely social issue of campus date rape.
The Sullivan Company produced "California" a one-hour dramatic spin-off series of Dr.Quinn, Medicine Woman for CBS, and "West Point", which was slated to feature some stars from DQ. The company's latest project was "Ponderosa", a one-hour dramatic prequel to the popular "Bonanza," which featured DQ star Jim Knobeloch.
Beth is a past member of the Writers Guild of America West Board of Directors and a former Trustee of the Guild Foundation. She is a graduate of UCLA Film School and a former development/production executive in the television division of 20th Century Fox. Beth has taught in the UCLA Writer's Program and at the American Film Institute.
She currently lives in Los Angeles with her husband Jim Knobeloch and twins: Jack and Tess.
---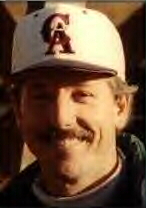 Carl Binder
Carl Binder (Executive Producer) was born in Windsor, Ontario, Canada and moved to California in 1968. A graduate of the University of Southern California's film school, where he received his degree in writing and directing, Binder's career started when he sold his first script to the television show, Punky Brewster, while serving as a production assistant. He went on to serve as Story Editor for a season on the CBS late night series, Adderly, and spent another three years freelancing, writing scripts for such series as War of the Worlds, Friday the 13th--The Series, and Top Cops, before serving two years as Executive Story Editor for the Canadian based series, Neon Rider.
Binder then moved on to the world of feature animation, co-writing the script for Walt Disney Picture's Pocahontas.
Carl is married and has one daughter.
---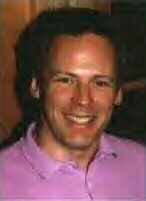 Philip Gerson
Philip Gerson (Co-Executive Producer) came to Dr. Quinn, Medicine Woman two seasons ago from the critically acclaimed series, Christy. Prior to that, he was the Story Editor for several seasons for the hit CBS series, Murder, She Wrote. He has also written episodes of Columbo and other series, as well as pilots for CBS and ABC. He has written screenplays for Paramount Pictures and several other production companies.
Philip grew up in Berkley, California, and started out as an actor. He trained at Juilliard School in New York -- which is also the alma mater Geoffrey Lower, who plays the Reverend Johnson on Dr. Quinn, Medicine Woman and of David Ogden Stiers, seen recently as Michaela's Uncle Theodore.
---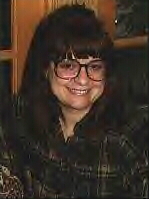 Chris Abbott
Chris Abbott (Co-Executive Producer) began her writing career on Little House on the Prairie. She went on to write for such shows as Cagney & Lacey, Quantum Leap and Star Trek. She spent two years in Hawaii writing and producing Magnum P.I. in addition to pilots for NBC and ABC.
Chris lives in the San Fernando Valley with her husband and their seven year old son.
---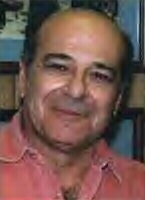 John Liberti
John Liberti (Producer) joined the Dr. Quinn, Medicine Woman production starting with the first show and has since been involved in producing over one-hundred episodes.
Prior to DQMW John has served on such distinguished productions as Beverly Hills 90210, Miami Vice, Aspen (a six hour mini-series), The Fall Guy, Magnum P.I., the feature film Howard the Duck, Simon & Simon, B.J. and the Bear, The Highwayman, Centennial (26 hour mini-series) and The Incredible Hulk just to name a few.
John is currently living in Studio City and we all love and respect him very much.
---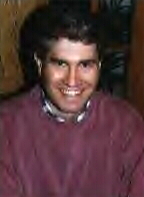 Eric Tuchman
Eric Tuchman (Executive Story Editor) has been working as a screenwriter of feature films since 1990, and has his first experience writing for television with "Dr. Quinn, Medicine Woman." He is the writer of a new independent film, "Just In Time," and the co-writer of Fox Family Films, upcoming animated musical, "Anastasia." Eric's original screenplay " The Family Bloom" was produced in April ' 97, starring Penelope Ann Miller.
Eric grew up on Long Island, was an English major at Brandies University, and received an MFA from Columbia University's Graduate Film School in 1987. He lives with his wife and two children in Los Angeles.