If you have visited it or know of additional information for any of our visitors, please contact us.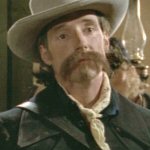 General Custer (Taylor Nichols) - appeared in "The Epidemic", but was replaced by Darren Dalton in "The Prisoner", who was replaced by Jason Leland Adams in later episodes through season three. Taylor most recently appeared in the box office hit, "Jurassic Park III," but has also appeared in "The American President" and "Congo."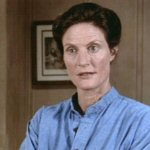 Olive Davis (Gail Strickland) - first appeared in "The Epidemic," and only appeared in the first season, disappearing without mention in the second season until her character was reported as having died in season three in the episode "Cattle Drive." However, Gail has had some very nice successes outside of DQ, namely as Esther MacInerney in "The American President" as well as appearing in "When a Man Loves a Woman" and having a list of credits going back to 1966.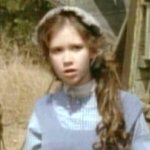 Ingrid (Ashley Jones) - appeared only in "The Epidemic", before Jennifer Youngs began playing the character, and only had two non-speaking scenes.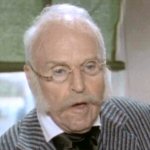 Jedediah Bancroft (George Furth) - appeared first in The Visitor, as well as First Circle, and has made no less than 36 guest appearances in television shows such as Bonanza, Murder She Wrote, and Murphy Brown. He also had a starring role in the short-lived series The Dumplings (1976).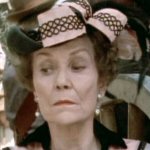 Elizabeth Quinn (Jane Wyman) - appeared only in The Visitor, and was replaced by Georgann Johnson in "Where the Heart Is," who played Elizabeth Quinn for the remainder of the series. Despite her limited appearance on DQ, Jane has appeared in more than eighty movies and is known as the "domineering doyenne of TV's Falcon Crest." She was also married to U.S. President Ronald Reagan and her Oscar for Best Actress for "Johnny Belinda" makes her the only wife of a future U.S. President to ever win such an award.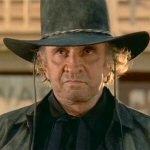 Kid Cole (Johnny Cash) - first appeared in "Law of the Land," but also in "Saving Souls", "Thanksgiving" and "The Most Fatal Disease." A retired gun slinger, who suffers from Tuberculosis and refuses to be treated by Dr. Mike. Together with his wife, Sister Ruth, he becomes very friendly with Dr. Mike and her family. Apart from acting a few times, Johnny's main profession is singing. He has had a career as a singer songwriter for about 50 years. Nicknamed the "Man in Black," he has released about 100 albums, won multiple Grammy awards and has been inducted in to the Country, Rock'n'Roll and Songwriters Hall of Fame. He and Elvis are the only two people to do that. Although things haven't always been that good, he has suffered from alcohol and drug abuse, but has come through to become a Country Music Legend. For more information, visit www.maninblack.net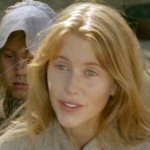 Ingrid (Jennifer Youngs) - first appeared in "Law of the Land" and continued to portray the character of Ingrid through A Brother's Keeper in the fourth season, where the character died of rabies. Jennifer was born in Staten Island, N.Y. She is the daughter of actor John Savage (The Dear Hunter). She has had a couple of small parts in Primary Motive, Someone is Watching, Changing Habits and Killing Obsession. While appearing in Dr. Quinn, she was writing songs with her band "What's the Bob". She got together with Ronnie Champagne in 1996 and they began creating recordings in their home studio. The couple married in 2001 after they returned from a 68 city, 20th Anniversary European tour.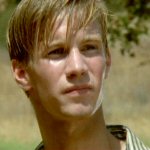 Jon (Christopher Kelly) - first appeared in "Law of the Land"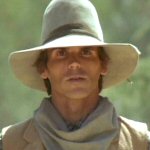 Louie the Kid (Jeremy Brown) - appeared in "Law of the Land"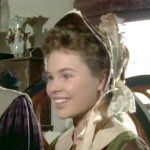 Alice (Andrea Bakkum) - first appeared in "The Healing" as mainly a nemesis of Colleen's.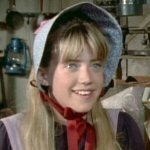 Becky Houser (Haylie Johnston) - first appeared in "The Healing" and became Colleen's best friend. Sadly, her character died of diphtheria in the season 6 episode "A Time to Heal," but Haylie began as a child star in the long-running kids show, "Kids, Incorporated" on the Disney Channel and achieved even more success on DQ.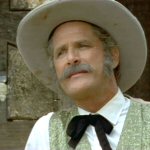 Ethan Cooper (Ben Murphy) - first appeared in "Father's Day". Born in Arkansas but raised in Memphis and Chicago. Attended eight different colleges, including the University of Illinois to the University of the Americas in Mexico. Apprenticed at the Pasadena Playhouse for a time. Starred with the late Pete Duel in "Alias Smith and Jones," an ABC western series derived from the movie Butch Cassidy and the Sundance Kid. Rumor has it that Murphy ended up a frontrunner for the series because of his close resemblance to Paul Newman.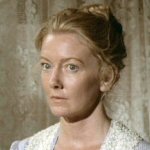 Harriet (Deka Beaudine) - first appeared in "Father's Day"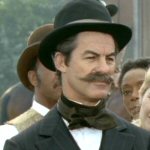 Harriet's husband (Terrance McNally) - appeared in "Father's Day"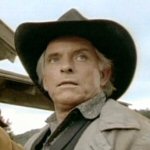 Clay Harding (Michael Cavanaugh) - appeared in "Bad Water"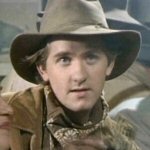 Calvin Harding (Jared Rushton) - appeared in "Bad Water". His first acting job was as a rocker in a "Barbie and the Rockers" commercial. He had a solid acting career during the 80s and early-mid 90s then disappeared from the movie business.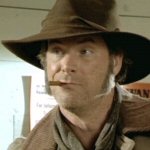 Ben (Michael Wiles) - appeared in "Bad Water". Sometimes Credited as Mike Shamus Wiles.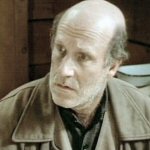 Ezra Stone (R. Leo Schreiber) - appeared in "Bad Water"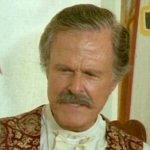 Doc Eli (Robert Culp) - appeared in "Great American Medicine Show".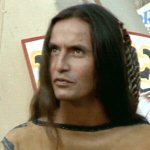 Franklin (Pato Hoffman) - first appeared in "Great American Medicine Show", but later returned to play Strong River in "Right or Wrong"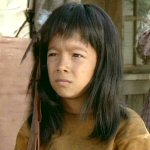 Lucas (Seth Dillon) - appeared in "Great American Medicine Show."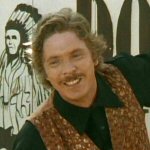 Emmett (Jack Ray Stevens) - appeared in "Great American Medicine Show."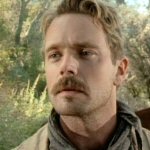 Cowboy (John Schneider) - first appeared in "Cowboy's Lullaby," but later returned in "Between Friends" as Sully's best friend, Daniel Simon and played that character for the remainder of the series. However, John is most notably known for his role as Bo Duke on the "Dukes of Hazzard" as well as cutting a few songs in the country music field.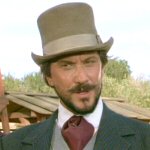 Thaddeus Birch (Andrew Prine) - appeared in "Running Ghost". A well known stage actor also known for military/western dramas was first seen in Kiss Her Goodbye (1959), then in The Miracle Worker (1962). Prine, who has a Texan sounding voice, was also well remembered in westerns like Texas across the River (1966), Generation (1969) and Chisum (1970). Prine next starred in Simon, King of the Witches (1971) , One Little Indian (1973), The Centerfold Girls (1974) and Grizzly (1976). During this time through the 60's and 70's Prine was married four times but keep his acting career up. Prine later was in The Evil (1978), Amityville II: The Possession (1982), Eliminators (1986), Chill Factor (1990) and Gettysburg (1993), which got Prine a big and great role. Prine is a great veteran actor in Hollywood who will always be remembered. He has also been in over 30 great films and made 79 guest appearances.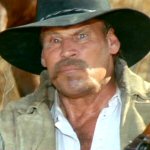 Tate Rankin (Don Stroud) - appeared in "Running Ghost". He's the son of Vaudeville great, Clarence Stroud, of the Stroud Twins and singer Ann McCormack, who toured the world with Frank Sinatra. Don grew up on the beach in Honolulu, Hawaii, where his stepfather Paul Livermore and his mother Ann owned and operated the popular "Embers Steak House" and nightclub where Ann performed nightly. Don thrived on the beach in Waikiki under the watchful eyes of such mentors as Blackout, Mud, Buckshot, Rabbit and Steamboat. He learned much from these famous beachboys and in 1960, at the age of 17, he placed fourth in the "Duke Kahanamoku World Surfing Championship" at Makaha, Hawaii. Don was surfing at Waikiki when he was discovered. Actor Troy Donahue was filming "Hawaiian Eye" and needed a stunt double for his surfing scenes. Don, at 18, 6'2" and 175 pounds, stepped up and was hired on the spot. He loved the gig so much, he decided to go to Hollywood to give it a try. Upon arriving in L.A., he landed a variety of jobs, including parking cars, bouncer and then manager of the world famous "Whiskey A Go-Go" nightclub on the Sunset Strip, where such greats as Janice Joplin, Jimmy Hendrix and Jim Morrison of the "Doors" appeared. It was at the "Whiskey" that actor Sidney Poitier turned Don on to his acting career. Don went on to become one of Hollywood's great heavies and character actors. He has starred in over 100 movies and 175 television shows to date. He has also starred in four television series, notably "Mickey Spillanes' Mike Hammer" with Stacy Keach and the "New Gidget" where he was a natural to play the "Kahuna".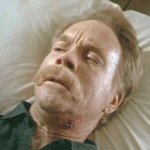 Harry Barton (Christopher Kriesa) - appeared in "Happy Birthday". Born in Green Bay, Wisconsin and sometimes credited as Chris Kriesa.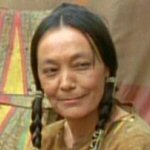 Snow Bird (Tantoo Cardinal) - first appeared in "Heroes" and is the wife of Cloud Dancing. She didn't have a very large role, but her role was very influential. Sadly, her character was killed in "Washita," but Tantoo has made appearances in several major movies, her most memorable role perhaps being Kicking Bird's wife in the blockbuster movie, "Dances With Wolves." She is a notable American Indian actress, part Cree and part Chippewa Indian, who appears in many movies featuring them, including "Legends of the Fall," "Smoke Signals" and "The Education of Little Tree."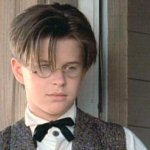 Lewis Bing (David Tom) - first appeared in "Heroes," but also in "Portraits" and "Halloween." Was replaced by Christopher Masterson in "Just One Lullaby." Born in Hinsdale, Illinois. With the help from his mother Marie, he started acting at a young age, appearing in commercials. After appearing in small roles on TV, David auditioned for the role of Pacey in "Dawson's Creek" (1998). He became a little discouraged when he lost the role to Joshua Jackson, but soon returned to auditioning. His next break came with the role of Whitey in the movie Pleasantville (1998). Soon after he won the role of Billy in "The Young and the Restless" (1973), where he acts alongside his sister Heather Tom.
Susan (Larisa Oleynik) - first appeared in "Heroes," Larisa went on to be in the film, 10 Things I Hate About You, which also starred another Boarding House member, Joseph Gordon-Levitt, who played Zach in "Secrets."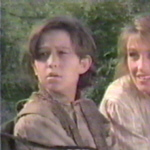 Zach Lawson (Joseph Gordon-Levitt) - appeared in "The Secret". A native of Southern California, Gordon-Levitt was singing in a children's musical group at six years old. He soon advanced from performing at schools and malls to appearing in national television commercials. At a young age, he began to amass television credits including the television movies Stranger on My Land (1988) and Gregory K (1993), as well as guest-starring roles on numerous TV shows such as "Family Ties" (1982), "Thirtysomething" and a recurring role in the TV sitcom "Roseanne" (1988). He made his feature film debut in A River Runs Through It (1992) and has since appeared in The Juror (1996) The Road Killers (1994) Holy Matrimony (1994) and Sweet Jane (1998). Gordon-Levitt was honored with a Hollywood Reporter Young Star Award for his performance in the feature Angels in the Outfield (1994) and two for his work on "3rd Rock from the Sun" (1996). When not working or studying, Gordon-Levitt enjoys rollerblading, playing his guitar, flag football, romping with his pets and programming his computer.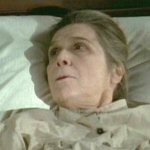 Horace's Mother (Rosemary Murphy) - appeared in "Portraits."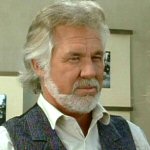 Daniel Watkins (Kenny Rogers) - appeared in "Portraits," showcasing his love of photography, and known mostly for being a singer/songwriter in the Country music field, Kenny has also appeared in a series of movies as "The Gambler" which spanned fourteen years for all five movies. He is great friends friends Dolly Parton and Loretta Lynn, as well as Barbara Mandrell, who also appeared on Dr. Quinn in the fifth season, and has appeared on many specials featuring these ladies.