If you have visited it or know of additional information for any of our visitors, please contact us.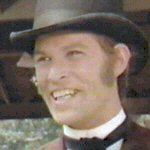 Preston A. Lodge, III (Jason Leland Adams) - first appeared as General Custer during the first three seasons, but returned in "A New Life" and remained until the end of the series. He is a member of Actors Leading Actors, a Los Angeles-based theater group and the Evidence Room, a new experimental theater company. He has been a scriptwriter for National Public Radio, a copywriter for the Smithsonian Press, and a cabinetmaker.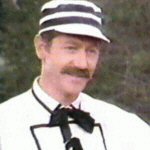 Otis James (Joel Anderson) - appeared in "Traveling All-Stars". He was born in San Diego in 1955.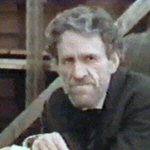 Abner Foley (William Newman) - appeared in "Halloween 3"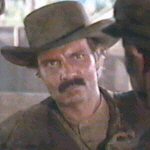 Bounty Hunter (Joe Unger) - appeared in "The Expedition"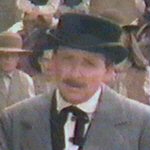 Colliers' Reporter (Michael Rothhaar) - appeared in "Dorothy's Book". Michael Rothhaar has been a professional actor since 1975 and a professional theatre director since 1985. He won the 1997 Los Angeles Drama Critics Circle Award and the 1997 Drama Logue Award for Outstanding Lead Performance in ARDÈLE, as well as the 1997 Drama Logue Award in Direction for Mrs. Warren's Professions. Both productions were for Pacific Resident Theatre. As an actor, he appeared on Broadway in The Front Page and The Corn Is Green, in such feature films as The Nutty Professor and Space Jam, Off-Broadway in Frankenstein and Brand, in the San Francisco company of The Foreigner, the Los Angeles company of Shear Madness, in the Geffen's production of Uncle Vanya, and the American premiere of Dog Days, (written and directed by Simon Gray)...as well as working at The Mark Taper Forum...covering in Expecting Isabel. He has worked on various television series such as Family Law (recurring as Judge Prentiss), Ally McBeal, Arliss, NYPD Blue, The X-Files, Murder One, Star Trek: The Next Generation, Murphy Brown, Buffy the Vampire Slayer, L.A. Law, Civil Wars, Picket Fences, Step by Step, Hudson Street, Dr. Quinn Medicine Woman, Married...with Children, Snoops and Love and War.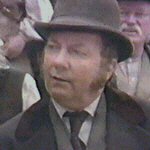 Denver Post Reporter (John Valentine) - appeared in "Dorothy's Book"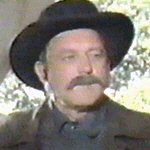 Mr. Riggs (John Doman) - appeared in "Hell on Wheels". He graduated from the University of Pennsylvania, was a former Marine Corps officer and Vietnam veteran and worked as an advertising executive before becoming an actor.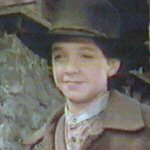 Kyle (Billy L. Sullivan) - first appeared in "Fifi's First Christmas". Brother of actor Michael Sullivan.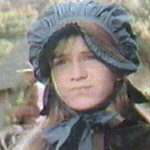 Sarah Sheehan (Janna Michaels) - first appeared in "Fifi's First Christmas"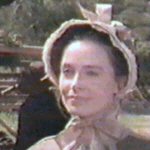 Anna Marie Sheehan (Susanna Thompson) - first appeared in "Fifi's First Christmas". She is skilled in Aikido and stage combat. Susanna received a Dramalogue Award for her role as Luisa in "A Shayna Maidel." She was also nominated for Best Actress by the San Diego Critics Circle for her role as Agnes in "Agnes of God."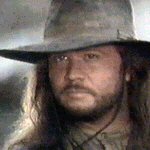 Zachary Brett (Travis Tritt) - appeared in "Tin Star". As of 2000 has had four #1 singles and thirteen top 10 singles. He won a Grammy in 1992 Best Vocal Collaboration. His son, Tristan James, was born in 1999. His daughter, Tyler Reese, was born in 1998. He comes from a prominent Marietta family which formerly owned much of northeastern Cobb County, GA. Several roads, neighborhoods and an elementary school are named for the Tritts. His youngest son, Tarian Nathaniel, was born in 2003 in Nashville.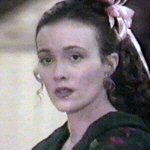 Emma (Charlotte Chatton) - first appeared in "If You Love Someone"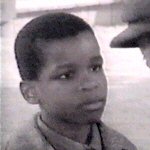 Anthony (Brendan Jefferson) - first appeared in "Change of Heart," but was replaced by Brandon Hammond in "Los Americanos."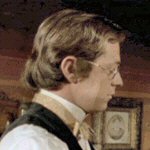 Randolph Cummings (Brandon Douglas) - first appeared as a traveling swindler in "The Iceman Cometh, but later returned in "When a Child is Born" as Dr. Andrew Cook and remained for the rest of the series. He has one sister, Stephanie, and his brother was killed in a road accident. He attended Trinity Christian Academy in Addison, Texas. He and his second wife Danielle had twin sons born in September of 2001.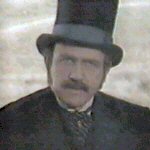 Ezra Leonard (Lawrence Pressman) - appeared in "Dead or Alive". Sometimes credited as Larry Pressman, he was born in Cynthiana, Kentucky in 1939.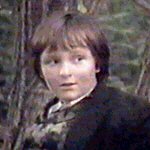 Caleb Leonard (Zachary McLemore) - appearad in "Dead or Alive"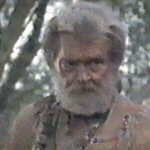 Noah McBride (Denny Miller) - appeared in "Dead or Alive". Miller was a basketball star at UCLA where his father was a physical education instructor. In his senior year, while working as a furniture mover to pay for school, he was discovered on Sunset Boulevard by a Hollywood Agent who signed him with MGM. He became the first blond Tarzan in "Tarzan the Apeman" 1959), a cheapie/quickie which lifted most of its footage from earlier Weissmuller movies. MGM had him under contract for 20 months; in that time he worked 8 weeks as Tarzan. After that he did guest spots on a number of TV Series, finally becoming a regular on "Wagon Train" as Duke Shannon (his name was then Scott Miller). In 1965-6 he starred (as Denny again) with Juliet Prowse in TV's "Mona McKluskey" series.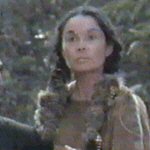 Walks Alone (Victoria Racimo) - appeared in "Dead or Alive" as McBride's squaw, whom he later killed. She was born in New York City in 1950.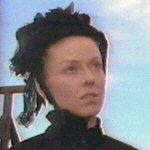 Suzanna James (Jennifer Starr) - appeared in "Deal with the Devil"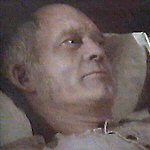 Edwin James (Max Gail) - appeared in "Deal with the Devil". Max runs his own production company, Full Circle, which has done documentaries on such things as Agent Orange, Native Americans, and nuclear issues. After his first wife's death from cancer in 1986, Max stayed home to raise his daughter, India (1984). With his second wife, Nan, they have two children: Max (1990) and Grace (1993). They also have raised Nan's nephew, Delondon (1979).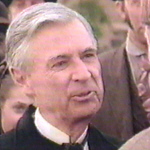 Reverend Thomas (Fred Rogers) - appeared in "Deal with the Devil". Named for his maternal grandfather, Frederick McFeeley, years later, he would invite Fred McFeeley to be a character in "Mister Rogers' Neighborhood." He was inducted into the Television Hall of Fame in 1999, known mainly for his over 900 episodes of Mister Rogers' Neighborhood, the longest running program on public television. He was ordained as a Presbyterian minister in 1963 and received a Lifetime Achievement Award from the National Academy of Television Arts and Sciences as well as the TV Critics Association as well as many Emmys and two George Foster Peabody Awards. Rogers was appointed Chairman of the Forum on Mass Media and Child Development of the White House Conference on Youth in 1968. He was the Grand marshal at the Tournament of Roses parade in 2003 and graduated from Rollins College in Winter Park, Florida, USA (a classmate of actor Anthony Perkins). He earned his divinity degree from the Pittsburgh Theological Seminary in 1962. The Presbyterian church ordained him and charged him with a special mission: in effect, to keep on doing what he was doing on television. He was an only child until the age of 11 when his sister was born. He's written many books and made several records. He has two sons: James Byrd and John Frederick Rogers. He received a "Pennsylvania Founder's Award" in June 1999 for his "lifelong contribution to the Commonwealth in the spirit of Pennsylvania's founder, William Penn." His wife Sara Joanne Byrd was his college sweetheart. Rogers' gentle manner was the butt of some comedian's jokes. Eddie Murphy parodied him on "Saturday Night Live in the 80s with his "Mister Robinson's Neighborhood," a routine Rogers found funny and affectionate. He was a member of Phi Mu Alpha Sinfonia, a national music fraternity and has an asteroid named in his honor: May 2003, asteroid no. 26858 was named Misterrogers.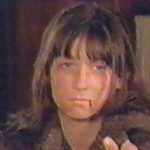 Rosemary Hart (Bonnie Morgan) - appeared in "Eye for an Eye". Bonnie Morgan is a contortionist, and for her part in MIB 2, she doubled over, and a headlike appliance was placed on her behind. Hence the name, "Jabba the Butt" which is her own name for the character.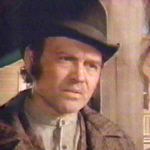 Jason Hart (Stephen Rowe) - appeared in "Eye for an Eye"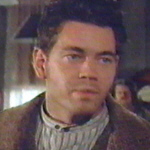 Ben Hart (Paul Francis) - appeared in "Eye for an Eye". He is a native of Kansas City, Kansas, and his film, "One Whore" (which he wrote and directed) won critical acclaim at the New Orleans Film Festival.
Judith Logan (Janet Rotblatt) - appeared in "Eye for an Eye"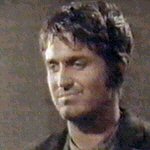 Johnny Reed (Geoffrey Blake) - appeared in "Eye for an Eye". Born in 1962, he is sometimes credited as Geffrey Blake and Geoffrey Ferrell.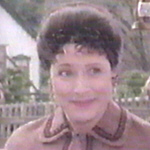 Miriam Tilson (Christine Healy) - appeared in "Reunion". Born in Buffalo, New York in 1934.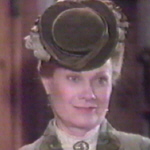 Beatrice Cartwright (Bibi Besch) - appeared in "Woman of the Year". Bibi had worked in Television for over twenty years before she was nominated for an Emmy. She received one supporting actress Emmy nomination for "Doing Time on Maple Drive (1992)" and another in 1993 for a guest actress on "Northern Exposure". While Bibi is a veteran of dozens of Television movies from 1976 to 1995, she has also appeared in feature films. She was Dr. Carol Marcus in 'Star Trek II: The Wrath of Khan (1982)' and she played Belle in 'Steel Magnolias (1989)'. She also worked in the giant earthworm movie 'Tremors (1990)' and was in Madonna's movie 'Who's That Girl? (1987)'. Her stage work included the plays "Fame", "The Chinese Prime Minister", "Here Lies Jeremy Troy" and "Once for the Asking." Her Television credits include guest roles on shows from "ER" to "Murder, She Wrote". Her Television mini series and Television series ran from the soap "Somerset" (1970)" to "Backstairs at the White House (1979) (mini)" to "The Hamptons (1983)". Bibi was a very busy supporting actress.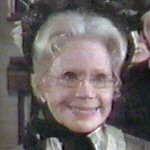 Ilse (Gloria LeRoy) - appeared in "Woman of the Year" as Hank's Nana. Gloria's outstanding career began on stage in Vaudeville. She spent the bulk of her career in theater and live burlesque. The sister of actor Ken LeRoy, she made her film debut in William Friedkin's "The Night They Raided Minskys" She has made numerous guest appearances in television's Movies of the Week, and was a series regular on "Family Matters," "Days Of Our Lives," "Hill Street Blues", and played Mildred "Boom Boom" Turner in the TV classic "All In The Family."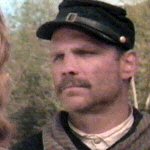 Sargeant O'Connor (Patrick Kilpatrick) - first appeared in "Last Chance," causing trouble for the Indians on the Reservation, and quickly became the nemesis on the Reservation as well as of Sully; returns in later seasons. He was Born in Virginia, but moved to New England at the age of six. He nearly died in a car crash as a teenager and began his career as a journalist, but started in acting as an off-Broadway actor. His father was a UDT (underwater demolition team/precursor to the Navy Seals) lieutenant during WWII and the Korean War. He has two sons (Ben and Sam).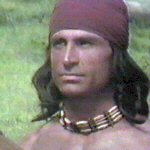 Two Spears (Jeff O'Haco) - appears in "Last Chance"; also played "One Eye" in "The Abduction."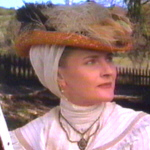 Isabelle Maynard (Denise Crosby) - appeared in "Fear Itself". She was born out of wedlock. Her mother, Marilyn Scott, sued her father, Dennis Crosby, for paternity in a highly publicized trial. The suit was filed only days after Dennis Crosby married a Las Vegas showgirl. Her ex-husband, Geoffrey Edwards, is Blake Edwards' son. She quit Star Trek: The Next Generation during its first season due to the fact that there were not enough "action" scenes for her character, Security Chief Tasha Yar.