If you have visited it or know of additional information for any of our visitors, please contact us.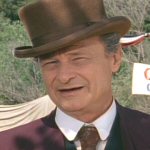 Dr. Cassidy (Jerry Hardin) - first appeared in "The Race". Acting for over thirty (30) years, he is most known to TV fans for his role as "Deep Throat" in the first season of the acclaimed series, X-Files, starring David Duchovny and Gillian Anderson. He also appeared in Hidalgo along with DQ Alumni, Frank Collison (Horace). Father of Melora Hardin, and father of the producer Shawn Hardin, he has one granddaughter named Rory (daughter of Melora).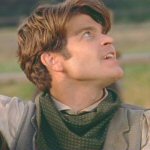 Drew (Blake Gibbons) - appeared in "The Race".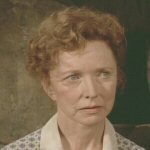 Dorothy Jennings (Barbara Babcock) - appeared in "Sanctuary". Has a long history in acting with many notable roles and performances. Of international fame, she costarred as Nicole Kidman's mother in "Far and Away", which also starred Nicole's ex-husband, Tom Cruise.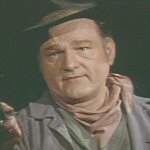 Marcus Jennings (Wayne Grace) - appeared in "Sanctuary".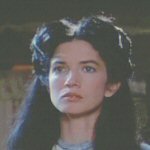 Abigail Bray-Sully (Megan Gallivan) - appeared in "Halloween"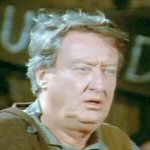 "Dead" man (Tom Poston) - appeared in "Halloween". Sometimes credited as Thomas Poston. He was originally under contract to play Maxwell Smart ("Agent 86") in the show Get Smart and formerly married to Jean Sullivan. He served in the U.S. Air Corps from 1941 to 1945, flew over Europe on D-Day, and left the service with an Oak Leaf Cluster of medals. He has one daughter from Sullivan named Francesca. He has an older sister who made a mystery guest appearance on "To Tell the Truth" (1956). Together with Louis Nye and Don Knotts, he was a regular cast member of Steve Allen's television program. The trio performed the recurring "Man on the Street" skits.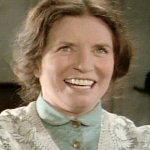 Ruth McKenzie (June Carter-Cash) - first appeared in "Saving Souls," but also in "Thanksgiving" and "The Most Fatal Disease." Become the wife of Johnny Cash's character 'Kid Cole' in "Saving Souls." Sister Ruth is a faith healer who clashes with Dr. Mike at first, but eventually they become great friends. June Carter Cash and Johnny Cash, like their characters, are married. When she was younger June started touring with her sisters, mother, aunt and uncle as part of the legendary Carter Family, started by her mother, aunt and uncle. Then she and the rest of the Carter Family started touring with Johnny Cash. From then she has stuck by Johnny Cash, supporting him in his career, while stabilizing her own as a singer too.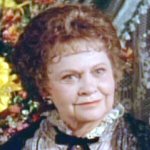 Elizabeth Quinn (Georgann Johnson) - first appeared in "Where the Heart Is." Elizabeth only appeared in the "Pilot", "The Visitor", "Where the Heart Is", "For Better or Worse", "When a Child is Born", and "A Time to Heal", as well as the second Dr. Quinn movie, but her role was very influential and greatly remembered. Georgann has a long list of appearances to her credit, including playing Jane Spencer on "As the World Turns", Charlotte on "The Trials of Rosie O'Neill" and guest-appearing on over fifty television shows. She has been acting for over fifty years and most recently chose Dr. Quinn to bid farewell to the world of acting in the second DQ movie, "The Heart Within."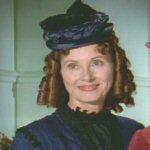 Rebecca Quinn (Elinor Donihue) - first appeared in "Where the Heart Is". She has four sons: Brian, Peter, James and Chris Ackerman and two step-children: Susan Peterson and Stephen Ackerman. She appeared in Where are They Now (September 2003) and in the A.R. Gurney play, Love Letters with Efrem Zimbalist, Jr. in 2003 at the Clark Center for the Performing Arts in Arroyo Grande, California.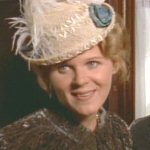 Marjorie Quinn (Alley Mills) - first appeared in "Happy Birthday" as one of Hank's girls; but later appeared in "Where the Heart Is" as one of Michaela's sisters.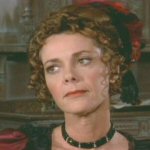 Maureen Quinn (Anne Lockhart) - appeared in "Where the Heart Is". She was born on September 6 and grew up in Brentwood, California, USA. She is one of very few actresses who can look back 100 years to trace her roots. Born in New York to one of the theatre's leading families, Anne is the fourth generation of performers to carry the Lockhart name. She follows great grandfather John Coates Lockhart, grandparents Gene and Kathlenn Lockhart and her mother June Lockhart, best know her her years on the series' "Lassie" and "Lost in Space."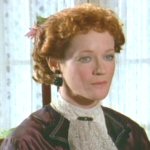 Claudette Quinn (Nancy Youngblut) - appeared in "Where the Heart Is"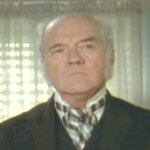 Dr. John Hansen (Richard Herd) - appeared in "Where the Heart Is". He was the third national vice president of SAG (Screen Actors Guild). Visit his official web site.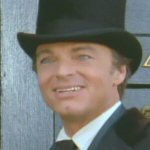 Dr. William Burke (Edward Albert) - appeared in "Where the Heart Is". Son of actor Eddie Albert and Spanish dancer/actress Margo, he is a talented musician, singer, and linguist. He was given the middle name Laurence after his godfather Sir Laurence Olivier. He is half Colombian and a graduate of Oxford University. He is fluent in English, Spanish, French, Portugese and Mandarin Chinese and has an IQ of 157.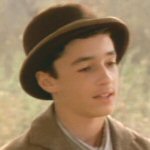 Richard (Thomas Ian Nichols) - first appeared in "Best Friends". He knew he wanted to be an actor when he began his career at the age of seven portraying a young Tony Danza on "Who's the Boss?" (1984). Since his debut, he has landed many guest and lead roles on television including a guest-starring story arc on the last season of "Party of Five" (1994). He has also gone on to star in family feature films including Rookie of the Year (1993), A Kid in King Arthur's Court, A (1995) and its sequel, A Kid in Aladdin's Palace (1997) . Now his most memorable role is portraying Kevin in the smash hit comedies American Pie (1999) and its blockbuster sequel American Pie 2 (2001). Thom also holds a love of music equal to his love of acting. He writes, sings and plays guitar and is currently working on solo projects. Thom never stops exploring the music world. He learned the violin for his character "Todd" on "Party of Five" and in 1998, his band, "the T.I.N.men", (now disbanded) released their debut album "Something More". Thom is also co-writing a feature film with his brother Tim.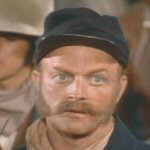 Army Sargeant (Tim de Zarn) - appeared in "Sully's Choice". Born in Cincinatti, Ohio in 1952, he is sometimes credited as Tim Dezarn.
Caleb (David Pierce Roberts) - first appeared in "Dr. Mike's Dream" but later returned to play a corporal in "Reason to Believe" and a sargeant in "Happily Ever After."
Josef Quinn (John C. Clarke) - appeared in "Dr. Mike's Dream." He played Mickey Horton on "Days Of Our Lives" for 39 years. John Clarke is a multi-talented performer who is most recognized by television daytime fans as "Mickey Horton" on NBC's number one daytime program, "Days of Our Lives." Clarke is one of only two remaining original members on the show, which celebrated its 30th anniversary on November 8, 1995. His motion picture credits include: "Judgment at Nuremburg," "It's A Mad, Mad, Mad, Mad World," "The Satan Bug," "Man Missing," "Burma Control," and "Critic's Choice." In addition to his long running stint on "Days of Our Lives" and co-starring with Leslie Nielson on "The New Breed" for ABC, he has guest-starred on "Gunsmoke," "Have Gun, Will Travel," "The F.B.I.," "Sugarfoot," "Death Valley Days," and "Hart to Hart." He retired from acting at the end of 2003.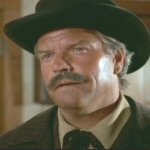 Travis Stone (Peter Jason) - appeared in "Crossing the Line". Born in Hollywood, California in 1944.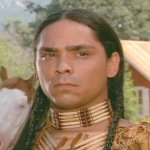 Walks on Cloud (Zahn McClarnon) - first appeared in "The Offering," then "The Abduction," where his character was killed; returned in season six as a follower of Black Moon.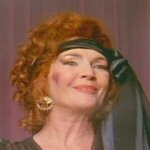 Heart (Fionnula Flannigan) - appeared in "The Circus". Fionnula Flanagan was born and raised in Dublin. From an early age she grew up speaking both English and Irish on a daily basis. Her parents weren't native Gaelic speakers but wanted Fionnula and her four siblings to learn the language. Her mother used to say " A nation without a language, is a nation without a soul". Fionnula has said she will be forever grateful to them for that. She was educated at the Abbey Theatre School in Dublin, and in Switzerland. She moved to Los Angeles in 1968 and lives with her husband, psychiatrist Dr Garrett O'Connor in Beverly Hills. Of her enormous body of work, including stage, television and film, Flanagan might be most well-known for "James Joyce's Women," in which she plays the part of six different women who had a profound influence on Joyce's life. Besides giving an award-winning performance, she also wrote, adapted and produced the piece for the stage, and subsequently as a feature film. She believes Joyce is the most important writer in the English language, most notably for "Ulysses," "Finnegan's Wake" and "The Portrait of an Artist as a Young Man." When Flanagan was growing up she thought the much lauded author was a good friend of her parents, because they were always saying, "Joyce said this, Joyce said that." When she was finally old enough to read Joyce for herself, the characters were like old friends.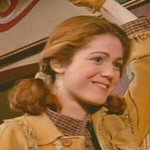 Atlantis (Lisa Rieffel) - appeared in "The Circus"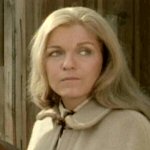 Catherine (Sheryl Lee) - appeared in "Another Woman". Briefly dated David Duchovny. Grew up in Boulder, Colorado, USA. She is an avid member of PETA (People for the Ethical Treatment of Animals) and has assertively campaigned against fur and mistreatment of animals. She obtained hit cult status and will be forever known as the beautiful blonde corpse and resultant object of mystery in the series "Twin Peaks." People were so fascinated with Sheryl and the Laura Palmer phenomenon, that they brought Sheryl back to life on the TV series in the form of another character, Madeleine Ferguson. She is married to musician Jesse Diamond, son of singer Neil Diamond, and they have a son named Elijah.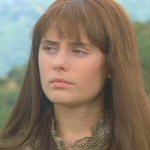 Jennifer (Tara Subkoff) - appeared in "Orphan Train". She is the designer (& co-founder) of the clothing line "Imitation of Christ".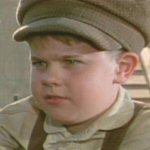 Josh (Thomas Chaney) - appeared in "Orphan Train"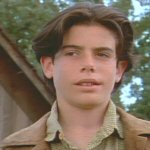 Nick (Aaron Metchik) - appeared in "Orphan Train". Brother of actor, Asher Metchik.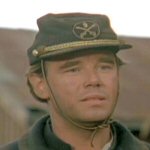 Captain Arthur Tyrrell (Spencer Garett) - appeared in "Buffalo Soldiers"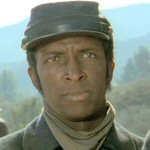 Sargeant Zachary Carvery (Dorian Harewood) - appeared in "Buffalo Soldiers". According to Eric Monte (writer of "Cooley High"), Dorian was cast as Cochise on ABC's TV version of "Cooley High." After a total retool of the series, it became "What's Happening" and Dorian was out.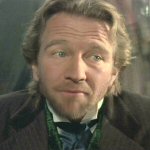 Julius Hoffman (Craig Wasson) - appeared in "Luck of the Draw". He has singer and songwriter credit in "The Boys from Company C". He began his acting career in New York City in 1972, then moved to Los Angeles in 1975.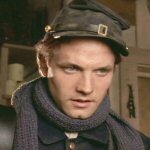 Tom Jennings (Matthew Letscher) - appeared in "Life and Death". His brother, Brian Letscher, was a University of Michigan football player from 1990-1992.

He's on a local celebrity softball team. In his free time, Letscher does golf, hiking, fishing, biking, rock climbing and camping. He frequently works with Jeff Daniels (Letscher made his theatre debut in Daniels' "Purple Rose Theatre Company" in the play "The Tropical Pickle"). Daniels later introduced to producer Ron Maxwell who cast him in the film "Gettysburg."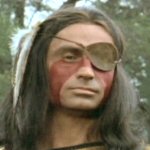 One Eye (Jeff O'Haco) - first appeared in "The Abduction," where his character was killed; returned to play Two Spears in "Last Chance."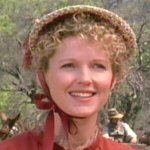 Louise Chambers (Sherry Hursey) - appeared in "Just One Lullaby"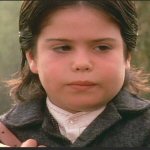 Steven Myers (Ross Malinger) - appeared in "Just One Lullaby". He was born in July 1984 in Redwood City, California.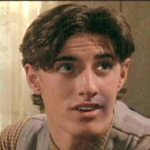 Benjamin Avery (Eric Balfour) -- appeared in "Just One Lullaby". He went to High School in Burbank, California, USA. Eric and his family used to hold Lakota Indian sweat lodges in their backyard. He is the lead singer of the soulful Los Angeles rock band "Fredalba." The band is named after a Parisian prostitute. He was in a band called "Blessed With Soul" with Brittany Murphy in the early 90s. Eric was originally intended for just the Six Feet Under pilot episode (where he's listed in the credits as "Claire's Meth Date"), but Alan Ball liked the chemistry between Balfour and Lauren Ambrose, so he made Gabriel Dimas a regular part of the program.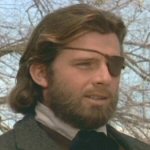 Andrew Strauss/David Lewis (Maxwell Caulfield) - appeared in "Return Engagement". Caulfield began his film acting career in a big way. He was chosen from thousands of potential applicants to appear as Michael Carrington in the sequel to the most successful musical film of all time. Both he and his co-star, a fresh faced young newcomer called Michelle Pfeiffer, were hailed as 'The Next Overnight Sensations,' and Grease 2 (1982) was going to make him a star. However the film was a critical and commercial disaster, and his career was seriously effected. Despite excellent performances in the gritty and disturbing Boys Next Door, The (1986) and a convincing turn in the award-winning TV movie The Parade (1984), his only widely seen role in the 80s was his inspired portrayal of bad boy Miles Colby in the soaps "Dynasty" (1981) and "The Colbys" (1985). Since then he has appeared in a number of uninspired B-movies and DTV schlock. However, his stage work allowed him to demonstrate his gift. He won rave reviews for his roles on Broadway including 'Entertaining Mr.Sloane' and 'An Inspector Calls'. He also headlined the Off-Broadway smash 'My Night With Reg'. Those performances, along with his widely cherished turn as sleazy pop star Rex Manning in the film Empire Records (1995), led to him winning the prize role of Bob in Tom DiCillo's latest The Real Blonde (1997) opposite such luminaries as Matthew Modine, Kathleen Turner, Steve Buscemi, Daryl Hannah and Elizabeth Berkley. His most recent major appearance was in the box office hit, Gettysburg, as Col. Strong Vincent. Maxwell is married to Juliet Mills (20 years his senior) whom he met while starring in 'The Elephant Man' on Broadway in 1980.