If you have visited it or know of additional information for any of our visitors, please contact us.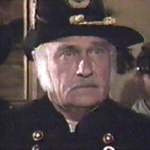 General Wooden (Tom Dahlgren) - first appeared in "Runaway Train"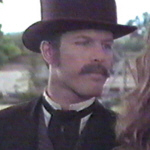 Mr. Norris (Joseph Dean Vachon) - appeared in "Malpractice"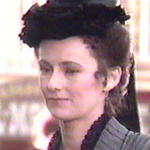 Mrs. Norris (Michelle Joyner) - appeared in "Malpractice". She is the mother of twin boys that played baby Katy Adderly in the episode "Chimera" from the TV show "The X Files".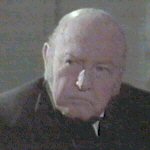 Judge Webster (Stacy Keach, Sr.) - first appeared in "Malpractice". He was the father of Stacy Keach and James Keach and father-in-law of Jane Seymour. He was the past president of the Rotary Club and a member of Sigma Alpha Epsilon. He received a BS from Northwestern University in 1935. He was the producer/director of NBC Radio's "Tales of the Texas Rangers" (1950-1952) and created, produced and directed the western series "Tales of the Texas Rangers on radio and TV. Once a drama teacher before moving to Hollywood in the 40s to direct at the Pasadena Playhouse, he was a dialogue coach for Universal in his early film career.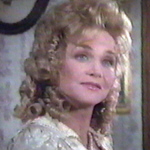 Gilda St. Clair (Barbara Mandrell) - appeared in "All That Glitters". She has had duet hits with fellow country performers David Houston ("After Closing Time" (1970) and "I Love You, I Love You" (1974)) and Lee Greenwood ("To Me" (1984)).

Her most famous hit was 1978's "Sleeping Single in a Double Bed," spending three weeks at No. 1 on Billboard magazine's country singles chart. Other No. 1 Billboard hits included "(If Loving You is Wrong) I Don't Want to be Right" (1979); "Years" (1980); "I Was Country When Country Wasn't Cool" (1981, duet with George Jones); "'Til You're Gone" (1982); and "One of a Kind, Pair of Fools" (1983). In 1998, she retired from singing/performing to concentrate on an acting career.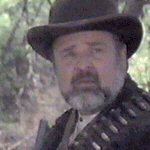 Max Henderson (Fred Applegate) - appeared in "All That Glitters". Fred grew up in New Jersey, and has always acted. His career is evenly devided between TV and Stage, and a couple of movies.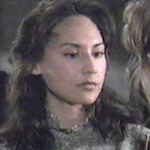 Teresa Morales (Michelle Bonilla) - first appeared in "Los Americanos" and played Teresa for the remainder of season five, but Alex Meneses replaced her in season six.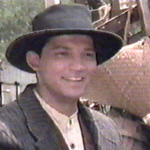 Guillermo Morales (F. J. Rios) - appeared in "Los Americanos". He was the first character to speak Spanish in an episode of Star Trek.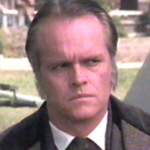 Welland Smith (Alan Brooks) - first appeared in "Last Dance"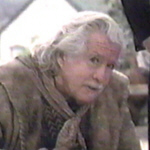 Art McKendrick (Clu Gulager) - appeared in "Last Dance". Father, John Gulager, was a Broadway actor-vaudevillian and worked with George M. Cohan. He got his nickname from his father for the clu-clu birds who were nesting at the Gulager home at the time Clu was born. Clu and Miriam have two sons: John was born in 1958, and Tom was born in 1965. He started out in experimental theatre in Paris under the guidance of actor Jean-Louis Barraultm, then signed with Universal in the 60s as a contract player and revitalized his career in the 80s in scores of horror flicks that took advantage of his ever-growing wild-eyed, eccentricities. He was in the Marines, stationed at Camp Pendleton from 1946 to 1948.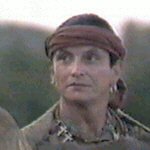 Strong River (Pato Hoffman) - appeared in "Right or Wrong"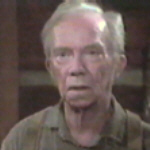 Lucius Slicker (Ray Walston) - appeared in "Remember Me". Born in New Orleans, Ray Walston started his acting career as a spear carrier with a local stock company. When the family moved to Houston, Walston's father wanted to teach him the oil business, but Walston instead joined a traveling repertory company (selling tickets as well as acting). He went on to associate with Margo Jones at the Houston Civic Theater for six years, then spent three seasons with the Cleveland Playhouse before arriving in New York in 1945. He has won a Tony for his performance as the Devil in Broadway's "Damn Yankees", two Emmys for television's "Picket Fences", and become a household name playing the extraterrestrial Uncle Martin on TV's "My Favorite Martian."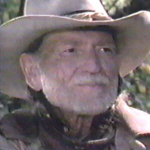 Elias Burch (Willie Nelson) - first appeared in "Legend". His character of Billy "Catch" Pooler in the 1997 movie "Gone Fishin'" was inspired by a real person, Loren "Totch" Brown of Chokoloskee, Florida. He was inducted into the Country Music Hall of Fame in 1993. In addition to being a successful country singer, he is also a songwriter and wrote hits for many other singers, including "Crazy" for Patsy Cline. He was a member of Ray Price's Cherokee Cowboys during the fifties, and attended Baylor University for one year.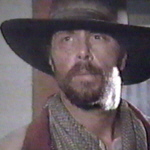 Jed Stearate (Julian Neil) - appeared in "Legend"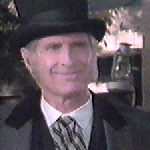 Preston A. Lodge, II (Jon Cypher) - appeared in "The Tempest"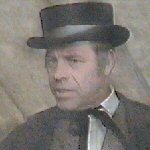 Danforth (Fredrick Coffin) - appeared in "The Dam". He is the son of actress, Winnie Collins.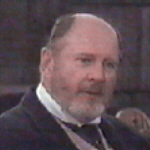 Uncle Teddy (David Ogden Stiers) - appeared in "Farewell Appearance". David Ogden Stiers began his career in San Francisco at the Actors' Workshop and went on to work with John Houseman's Acting Company in New York on such productions as "The Beggar's Opera", "Measure for Measure", "The Hostage" and the hit musical "The Magic Show". His other theatre work includes performances with the Committee Revue and Theatre, the California Shakespeare Festival (where he played leads in the classics) and at the Pasadena Playhouse in "Love Letters" with Meredith Baxter. In addition to his long-running role in "M*A*S*H," Stiers' work on television also includes the mini-series "North and South", Parts I and II; "First Modern Olympics" and roles in such productions as "Anatomy of an Illness", "The Bad Seed", "Hoover", "The Final Days", "Father Damien" and "Mrs. Delafield Wants to Marry".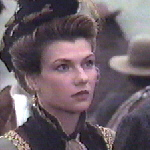 Rose (Stephanie Niznik) - appeared in "The Most Fatal Disease"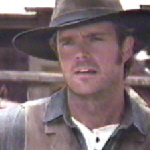 Daniel Simon (John Schneider) - first appeared in "Between Friends". John Richard Schneider was born April 8, 1960 in Mt. Kisco, New York. His parents divorced when he was two. John began acting at the age of eight and was in many plays in New York. He and his mother moved to Atlanta, Georgia, when he was fourteen. He got involved in the local theater and was in many local productions. He had a small part in Smokey and the Bandit (1977) starring Burt Reynolds. His big break came when he won the role of Bo Duke on "The Dukes of Hazzard" (1979) on CBS from 1979-1985. He auditioned for the role pretending he was a genuine country boy. He had a week's growth of beard and held a beer can claiming he was from Snellville, Georgia. He later became a very successful country singer and had several hit songs including "I've Been Around Enough To Know" and "Country Girls". He has since opened Faith Works Productions in San Antonio, Texas, and his most recent role is that of Jonathan Kent in the hit TV series, Smallville.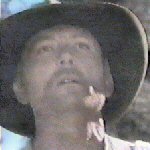 Brent Currier (James Keach) - appeared in "Hostage". His ex-wife, Holly Collins, is Judy Collin's sister. He is the son of Stacy Keach Sr., brother of Stacy Keach, father of Kalen Keach, and husband to Jane Seymour, whom he met on the set of Sunstroke (1992). Together, they have six children, including twin boys, John Stacy and Kristopher Steven (1995).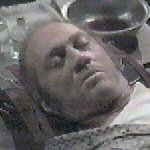 Houston Currier (David Carradine) - appeared in "Hostage". Carradine is the eldest son of the legendary character actor John Carradine, and now presides over an acting family that includes brothers Keith Carradine, Robert Carradine and 'Michael Bowen' as well as his daughter Kansas Carradine and nieces Ever Carradine and Martha Plimpton. He was born in Hollywood and educated at San Francisco State College where he studied music theory and composition. It was while writing music for the Drama Department's annual revues that he discovered his own passion for the stage, joining a Shakespearian repertory company and learning his craft on his feet. After a two-year stint in the Army, he found work in New York as a commercial artist and later found fame on Broadway in 'The Deputy' and 'The Royal Hunt of The Sun' opposite Christopher Plummer. With that experience he returned to Hollywood, landing the short-lived TV series "Shane" (1966) before being tapped to star opposite Barbara Hershey in Martin Scorsese's first Hollywood film, Boxcar Bertha (1972). The iconic "Kung Fu" (1972) followed, catapulting Carradine to superstardom for the next three years, until he left the series to pursue his film career.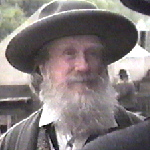 Walt Whitman (Donald Moffat) - appeared in "The Body Electric". He was born in Plymouth, Devon, England in 1930.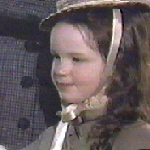 Samantha Bing (Holli Coleman) - appeared in "Before the Dawn"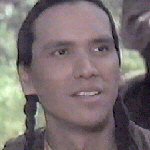 Walks in the Night (Michael Greyeyes) - first appeared in "Moment of Truth". He completed his Master's Degree in Fine Arts at the School of Theatre and Dance at Kent State University and graduated at the top of his class in May 2003. He is a graduate of The National Ballet School in 1984, he went on to apprentice with The National Ballet of Canada before joining the company as a full Corps de Ballet member in 1987. After three years, he left the National Ballet to join the company of choreographer Eliot Feld in New York City. He retired from dancing in 1994. He is Plains Cree. His father is from the Muskeg Lake First Nation and his mother is from the Sweetgrass First Nation, both located in Saskatchewan, Canada.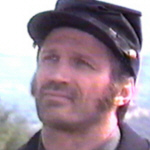 Sargeant Terrancy McKay (David Beecroft) - first appeared in "Moment of Truth". He is the brother of Greg Beecroft, and married to Leslie Greer. Together, they have one child.