If you have visited it or know of additional information for any of our visitors, please contact us.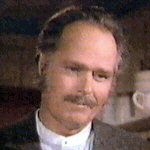 Jackson Tait (Allan Royal) - first appeared in "The Train"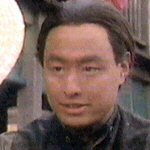 Peter (Eric Michael Zee) - first appeared in "The Train". Married to Ming Na Wen, the voice of Disney's "Mulan." Their first daughter was born in 2000 and named Michaela.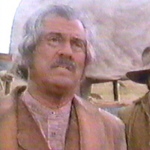 Paco (Ray Victor) - appeared in "Cattle Drive"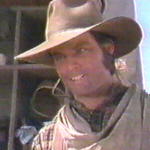 Jesse (Casper Van Dien) - appeared in "Cattle Drive". He is the 6th Casper in his family (his son is the 7th). His father was a Navy commander/pilot; both his grandfathers were in the military, one as a Marine infantryman, the other as a naval doctor. He attended Florida's Admiral Farragut Academy, graduating third in command of his class. He went to Florida State in 1988. There he became interested in acting and moved to Los Angeles. He landed many different TV series parts: Griffin Stone in "Beverley Hill 90210" (1994) and Ty Moody in "One Life to Live" (1993). His son, Casper Robert Mitchum Van Dien, was born in 1993; his daughters: Gracie in 1996, Maya in 2001 and Celeste in 2003. His movie credits have included the title role in "James Dean: Race With Destiny" (1997), and the lead (Johnny Rico) in Paul Verhoeven's hit science-fiction adventure, "Starship Troopers" (1997). He became the 20th screen Tarzan in the Warner Bros. Village Roadshow film "Tarzan and the Lost City" (1998). He then starred in "The Omega Code" with his wife Catherine Oxenberg. Next came Tim Burton's "Sleepy Hollow" with Johnny Depp.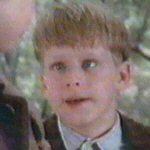 Charles (John Christian Graas) - appeared in "The Library". Born in October of 1982.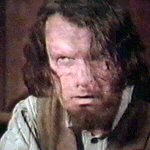 John (Richard Moll) - first appeared as a burn victim from a train wreck in "Halloween 2," but returned as a train conductor in "For Better or Worse". Richard Moll is probably best recognized from his role as the bald-headed bailiff "Bull" on the TV sitcom Night Court. A native of California, Moll attended the University of California at Berkeley. He has numerous feature films and guest appearances in popular TV shows to his credit. Moll has toured the country in a stage production of the Lincoln/Douglas debates, and his performance has been hailed by critics as the "definitive" Abraham Lincoln. In an ironic twist, Moll was a member of the Kappa Alpha Order, Alpha Xi fraternity while in college--a fraternity that considers Confederate General Robert E. Lee to have been its spiritual founder.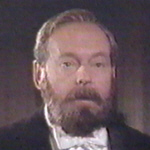 President Grant (Dennis Lipscomb) - appeared in "A Washington Affair". Leading and supporting actor Dennis Lipscomb has been appearing in films since the early eighties. Trained as a Shakespearian stage actor, Lipscomb first starring role was the lead in Union City (1980), a film about the 1930s with mobsters and nazi criminals. After co-starring in Love Child (1982), he took other lead roles in the ghost story Eyes of Fire (1983) and the thriller, Retribution (1988) in 1988. But Lipscomb's more significant roles have included him in supporting parts in major motion pictures including "War Games", "A Soldier's Story", "Crossroads", "The First Power" and Steven Seagal's action hit film "Under Seige".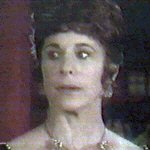 Julia Grant (Kathleen Lloyd) - appeared in "A Washington Affair". Sometimes credited as Kathleen Gackle and Kathy Lloyd.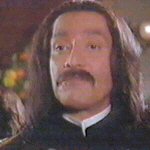 General Parker (Gregory Sierra) - appeared in "A Washington Affair". Although he had a noticable accent on Barney Miller and Sanford and Son, Sierra appeared in the All in the Family episode "Archie is Branded" without any accent at all.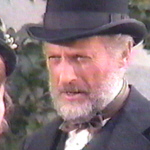 Senator Moses (Lloyd Bochner) - appeared in "A Washington Affair". Father of Hart Bochner, he was originally hired to play C.C. Capwell on the daytime soap "Santa Barbara" (1984) but was forced to leave the series before it debuted on television as he suffered a heart attack. He did star in "To Serve Man," one of the most popular episodes of "The Twilight Zone" ever produced.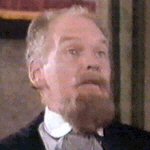 Senator Steward (Nicholas Pryor) - appeared in "A Washington Affair". Born in Baltimore, Maryland in 1935.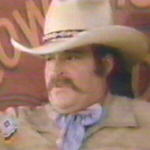 Judd McCoy (Joel Brooks) - appeared in "Money Trouble". Born in December of 1949.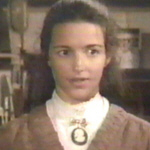 Carey McGee (Kristin Davis) - appeared in "Thanksgiving". She moved to Columbia, South Carolina, when her father, a psychology professor, transferred to the university there. She later attended Rutgers University, and upon graduation moved to New York, where she began working in classical and contemporary theater, as well as commercials. Before her arrival on "Melrose Place" (1992), Kristin and a friend opened a yoga studio. She still enjoys yoga in her free time, as well as spinning and running. She resides in Los Angeles. She was written out of "Melrose Place" in 1996 after only being with the show a year, reportedly because the viewers hated her character, Brooke so much and the writers did not know what to do with her. Her parents divorced when she was a baby, and she was adopted by her stepfather shortly after he married her mother in 1968. She enjoys a wide variety of music, from 'Dave Matthews, to Brazilian music, to Joni Mitchell-type folk music and even Wolfgang Amadeus Mozart. She graduated from Rutger's University where her father was a psychology professor. Her hobbies include Yoga, Baking and Hiking. Her childhood hero was Gloria Steinem. She wanted to be an actress from age 10 when she was cast in a community theater production of "Snow White and the Seven Dwarfs".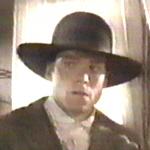 Brandon McGee (Pepper Sweeney) - appeared in "Thanksgiving"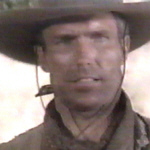 Carl (Patrick St. Esprit) - appeared in "Ladies' Night"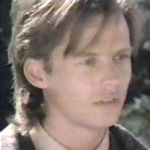 Jared McAllister (Johnny Moran) - appeared in "Ladies' Night". Johnny Moran was primarily raised in Hickory Hills, Illinois, while spending his summers in Ocean City, Maryland with his grandparents. By age 16, after the divorce of his parents, Johnny was pretty much on his own. His first move was to leave the stuffy private high school he attended for two years, so that he could enroll in the local public high school, and participate in their acting classes. After a few plays at community theaters, he ventured off into the big city of Chicago and signed with his first agent. Three years later, he was filming his first feature, and doing his first professional play, when a talent agent from Los Angeles encouraged him to move out West. He is a Second Degree Black Belt in Hapkido, which he earned under Grand Master Bong Soo Han, and credits the martial arts for teaching him the perseverance it takes to succeed in the entertainment business. When not acting, he is usually teaching or training at one of his martial art schools; the American Hapkido Academy in Santa Clarita, or Mushindo - The Art of No Fear in North Hollywood.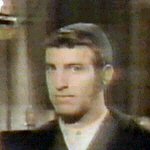 Itzhak (Bruce Nozick) - appeared in "A First Christmas"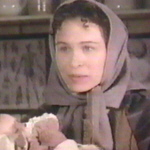 Zara (Bari Hochwald) - appeared in "A First Christmas". Born in New York City.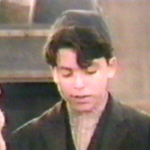 Aaron (J. D. Daniels) - appeared in "A First Christmas". Born in Mineloa, New York in 1980.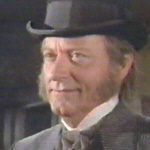 Superintendent Hazen (James Sloyan) - first appeared in "Indian Agent". James Sloyan was born in Indianapolis, Indiana, But his family moved to Europe when he was a young boy. James has lived in Rome, Capri, Milan, Switzerland and Ireland, When he was 17 his family moved back to the States and settled in upstate New York, where he managed a Theater. He received a scholarship to the American Academy of Dramatic Arts and after two years he went to work for Joseph Papp at the New York Shakespeare Festival. in 1962 James was drafted into the army, after 4 years he returned to the NYSF and performed in 28 plays and choreographed all the onstage fights. James also did the origional off-Broadway play, One Flew Over The Cuckoo's Nest.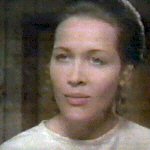 Lillian Cooper (Kaitlin Hopkins) - appeared in "Cooper vs. Quinn". Her step-father is the British playwright John Hopkins. She is the daughter of Shirley Knight, and was engaged to Judge Reinhold in 1993. She is also the stepsister of writer Sophie C. Hopkins.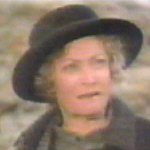 Sam Lindsay (Eve Brenner) - appeared in "Pike's Peace"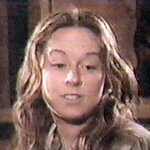 Belle Starr (Melissa Clayton) - appeared in "Baby Outlaws"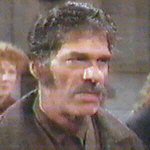 Mr. Daggett (Arthur Taxier) - appeared in "Permanence of Change"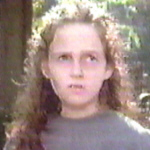 Mary Ann Daggett (Doren Fein) - appeared in "Permanence of Change"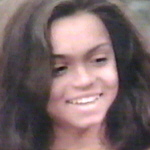 No Harm Comes to Him (Sean Price-McConnell) - appeared in "Washita"